By some sort of miracle, I have managed to finish three books since Christmas and I'm part of the way through a fourth.  Since I had to quit my book club last year because I never had the time to even crack the monthly books, this is awesome!   I'm pretty sure that the housework has suffered in the meantime, but who needs clean underwear anyway?
Thanks to my sister, who watched the kids, and my parents, who watched the dog, Mike and I had a one-night stay at a hotel (my Christmas present from Mike) at the end of December.  Seeing as how we were downtown without children, we of course sprinted off to Tattered Cover Bookstore for a jaunt amongst the stacks.  While I was there I picked up Shadow and Bone by Leigh Bardugo from the YA section.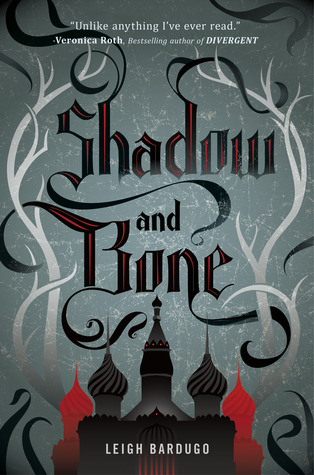 I dove into the book that night and was unable to put it down until I finished it a few days later.  It's a science fiction tale about a girl that discovers she has an incredible power that could save her country and the consequences for her and others of that discovery.  It's a great read, but about 10 pages from the end I realized there was no way that it could come to a good conclusion in the next 10 pages.  Damn it if this book doesn't turn out to be the first in a trilogy and the next one isn't due out until June!  I pre-ordered the next one already…
My beloved mother got me the latest in Alan Bradley's Flavia de Luce series for Christmas – I am Half-Sick of Shadows.  It is fittingly a story set around Christmas and contains all of the usual anecdotes about Flavia's distant father, cruel older sisters and Flavia's dabbles with chemistry; all while there's a murder to be solved.  I liked this one a lot and was happy to see that Flavia's sisters eased up on the nastiness for the holidays (who knows if that will last)
Continuing on the mystery theme I have just finished Kate Carlisle's Homicide in Hardcover, the first in a series of murder-mysteries with a female rare book expert as the main character.
The book was a fascinating delve into the world of book restoration and kind of made me want to go into it as a career ; it would mean taking care of wonderful old books and bringing them back to life!  The character does some dumb things, but then all women in mystery novels do, but she is generally smart and has a funny family that kept me interested in the story.  At least this series, unlike Shadow and Bone, has been out for a while so I am welcome to start on the second one when I have time.
And last I am part of the way through Peggy Orenstein's Cinderella Ate My Daughter: Dispatches from the Front Lines of the New Girlie-Girl Culture.
Orenstein is a writer/journalist who writes often for the New York Times and has written other books about girls, culture and self-esteem.  The book, at least what I have read so far, picks apart how the girlie-girl/Disney Princess culture came about (Did you know that pink was originally a boy color?) and then studies its' effect on modern day girls. The book is a bit depressing and I am having a hard time getting through it quickly.  It makes me feel as if every pink, princess or girlie thing that my daughter touches, watches or even has brief contact with, is going to turn her into a low self-esteem blob with anorexia and an inability to say "No".  (Orenstein frequently cites studies to illustrate that girlie-girl things can do this.)
I am hopeful that there might be some glimpses of how to resolve the problem and raise the kind of little girl I can be proud of some time later in the book.  Otherwise, I may have to go out and buy Jennifer Hartstein's Princess Recovery: A How-to Guide to Raising Strong, Empowered Girls Who Can Create Their Own Happily Ever Afters! In the meantime, I may start throwing out some of Anna's princess and Barbie things (I hate Barbie and the Disney girls anyway) while she's not looking…